Welcome to your house.
The University of Arizona's Campus Recreation (Campus REC) is the health and well-being place to be. With three locations to better serve you and open seven days a week from early morning to late at night, Campus REC is everywhere you are.
Take advantage of everything offered. From individual and group fitness classes to outdoor adventures and aquatics; and from intramural and club sports to health and well-being classes, there's something for you no matter your level of ability or expertise.
Everyone can participate, as each location meets the ADA's Standards for Accessible Design. You will find accessible strength and cardio equipment, locker rooms, showers, restrooms and pool with its assisted lift.
There's so much going on at Campus REC, click through our webpages to learn more. So, invest in yourself—and take a few minutes—to find out about all that's available to you.
Make Campus REC part of your day.
Image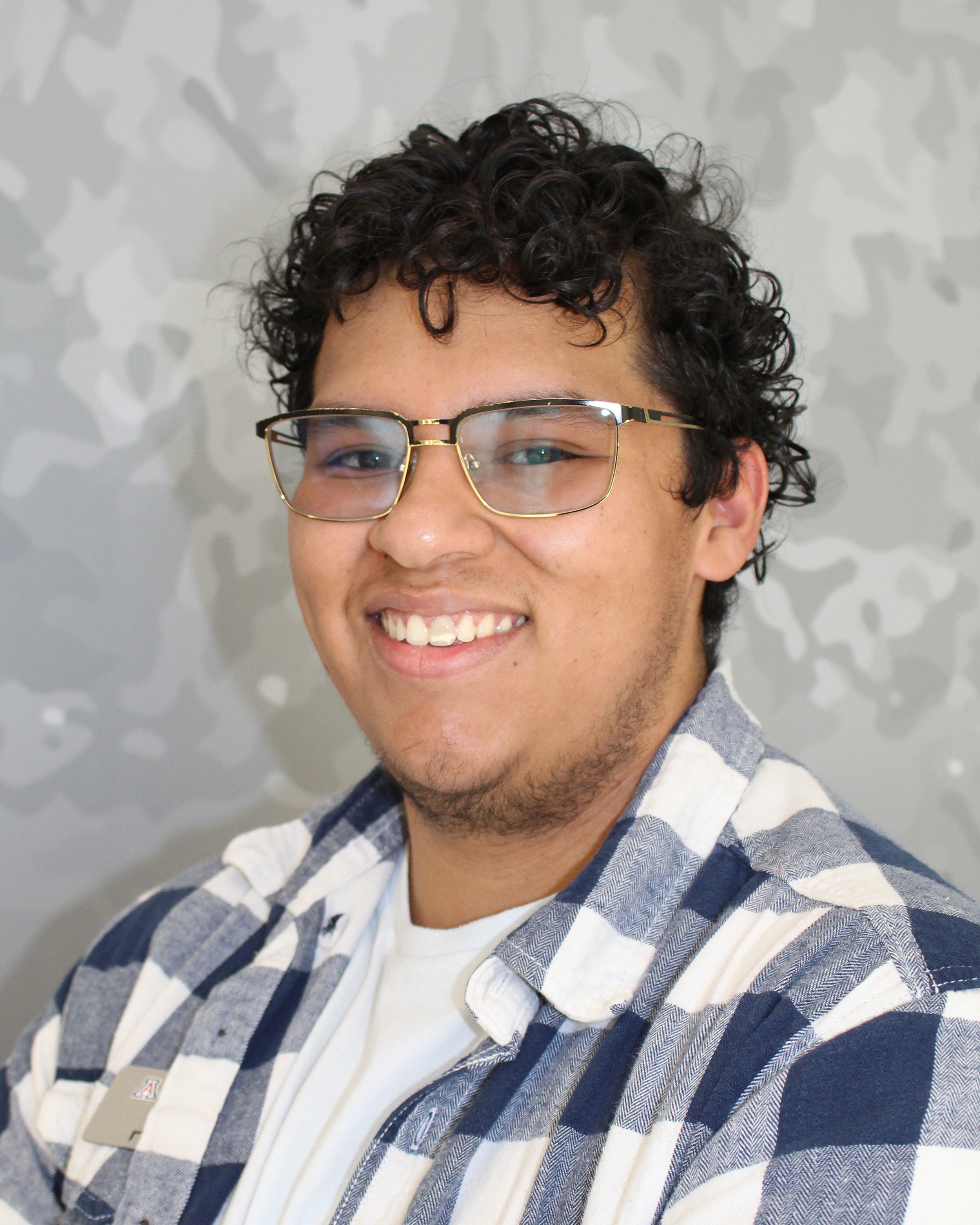 Student Employee of the Month for September
Congratulations Jorge!
As a first-generation college student, Jorge's passion for helping others led him to pursue a degree in family studies and human development. His overall goal is to become a grief and loss counselor. On top of his studies and job with Campus REC, he works 16 hours a week at an internship with Tucson High Magnet School as a Multi-Tiered Support System (MTSS), offering academic support to students. In his free time, he enjoys relaxing and spending time with his son.
Jorge has been a part of Campus REC since he was a freshman. He started as a weight room monitor and has worked his way up to satellite facilities project coordinator. Growing up, Jorge was an introvert and attended 12 different schools. Working at Campus REC has allowed his extrovert side to shine through and he enjoys making connections and meeting new people. Jorge, we appreciate your dedication and incredible work ethic throughout the years!
---
Operation Sunshine: A Splashing Success.
Operation Sunshine was a volunteer effort where Campus REC staff stepped up to the plate to deliver FREE swim lessons to Tucson's youth victimized by the sudden closing of a local swim school.
Designed and organized within a few weeks, Operation Sunshine is providing five different levels of classes over a four-week period.
Many thanks goes to the commitment of the volunteer aquatics team for their time, expertise and willingness to support the local community.
Campus REC's Aquatics offers lessons throughout the year for youth and adults in both private and semi-private settings. Find out more today!
Youth
Enroll your child in theme-based, educational exploration camps for summer and throughout the school year, where fun and discovery go hand in hand.
University of Arizona Cycling Club Team Wins
2022 USA Cycling Collegiate Road National Championship!
Strong team effort results in year-end national #1 ranking.
The UArizona Cycling Club captured the national championship this past May 6-8 in Augusta, Georgia and ended the year ranked #1.
Truly a team sport, where the top four finisher's scores are tallied for both men and women, they participated in three road events: time trial, road race and criterium. Adding these road scores to the other four types of races—cyclocross, track, BMX or mountain—held earlier in the year, led to their #1 ranking.
The team consists of eleven riders: Cara, Shelby, Mary, Stephanie, Alexis, Joey, Ethan, Nikos, Nick, James and Finnley. Congratulations to all and Bear Down.
Check out our local TV coverage on KOLD News 13.