Early Closure Saturday, September 30, Due to Home Football Game
SouthREC closes at 6 p.m., Pool closes at 5 p.m., BearDownREC closes at 6 p.m.
Welcome to your house.
The University of Arizona's Campus Recreation (Campus REC) is the health and well-being place to be. With three locations to better serve you and open seven days a week from early morning to late at night, Campus REC is everywhere you are.
Take advantage of everything offered. From individual and group fitness classes to outdoor adventures and aquatics; and from intramural and club sports to health and well-being classes, there's something for you no matter your level of ability or expertise.
Everyone can participate, as each location meets the ADA's Standards for Accessible Design. You will find accessible strength and cardio equipment, locker rooms, showers, restrooms and pool with its assisted lift.
There's so much going on at Campus REC, click through our webpages to learn more. So, invest in yourself—and take a few minutes—to find out about all that's available to you.
Make Campus REC part of your day.
Image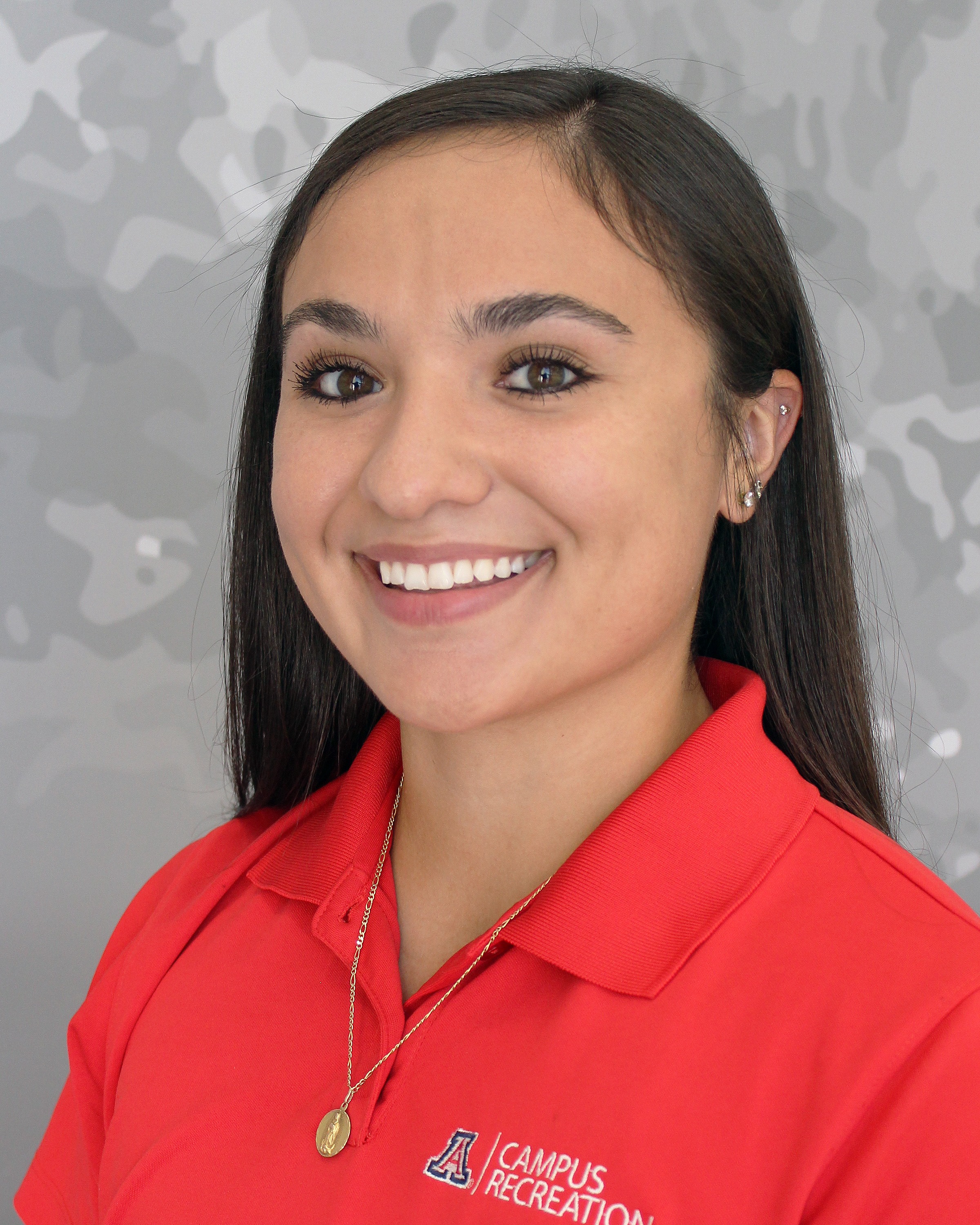 Student Employee of the Month for August
Congratulations Liz!
Congrats to Liz for earning Student Employee of the Month! She is a first-generation college student studying Criminal Justice. Once she graduates, she wants to join the Air Force Reserve with the hopes of landing a job with Border Patrol or Homeland Security after. Her determination and work ethic has helped to break down barriers with women in sports, as she is our only female flag football official. She continues to be a great role model for all and has helped pave the way for others. When she's not working, she loves challenging herself with CrossFit. We wish her luck as she will compete in an individual CrossFit competition in November. Liz, thank you for all of your hard work and dedication!
---
Image

UAZ has earned gold level recognition!
Here's to another year of being a gold campus.
The University of Arizona is one of only 149 universities and colleges around the world to be honored by Exercise is Medicine® for its efforts to create a culture of wellness on campus. New implementations helped UAZ earn the gold level designation from the EIM-OC program. "We are thrilled to recognize these campuses' commitment to make movement a part of daily campus culture and give students the tools to cultivate physical activity habits that will benefit them throughout their lives," said Robyn Stuhr, vice president of Exercise is Medicine®.
Some  of the implementations were creating and offering campus-wide options for exercise via the Outdoor Recreation Bike Program and conducting campus educational seminars and physical activity through the Strong Women+ program. UAZ also collaborated with the kinesiology/exercise science department to offer health and fitness counseling to students through the NSC 320 and partnered with Campus Health and Counseling and Psych Services to offer routine physical activity assessments and Fitness Training Orientations.
---
Youth
Enroll your child in theme-based, educational exploration camps for summer and throughout the school year, where fun and discovery go hand in hand.